Based on a true story...
When Maezie showed her dear friend, Lynn, the collection of letters and cards she received after her pumpkin patch was destroyed on August 31, 2012, Lynn was touched and had an idea. She went home that night and wrote a story about it. She then asked Maezie's grandaughter, Kyle, an artist, to illustrate it. And, so the creation of this children's book began.
Maezie Powell |

gardener, inspiration
Raised in sunny Southern California, Maezie Powell has loved gardening for as long as she can remember. As a child, she would help her father dig holes among the vegetables and delight in watching the chickens run around her ankles in search of unearthed worms.
When she moved to a home of her own, Maezie began to plant---flowers and succulents and fruit trees and vegetables. Just a few years ago, she decided to add a pumpkin patch to her glorious garden. For eight dollars she purchased a giant pumpkin seed from a man in Nova Scotia. That one seed produced a pumpkin that weighed over three hundred pounds. With her tremendous success a newfound passion grew into what some might call pumpkin mania.
Maezie, a remarkably youthful ninety-five-year-old, gives her pumpkin seeds to all who are interested in creating a pumpkin patch of their own. And, each autumn, she donates her white, green, yellow, and orange prize-winning pumpkins to the Children's Garden at the Huntington Library in San Marino, California.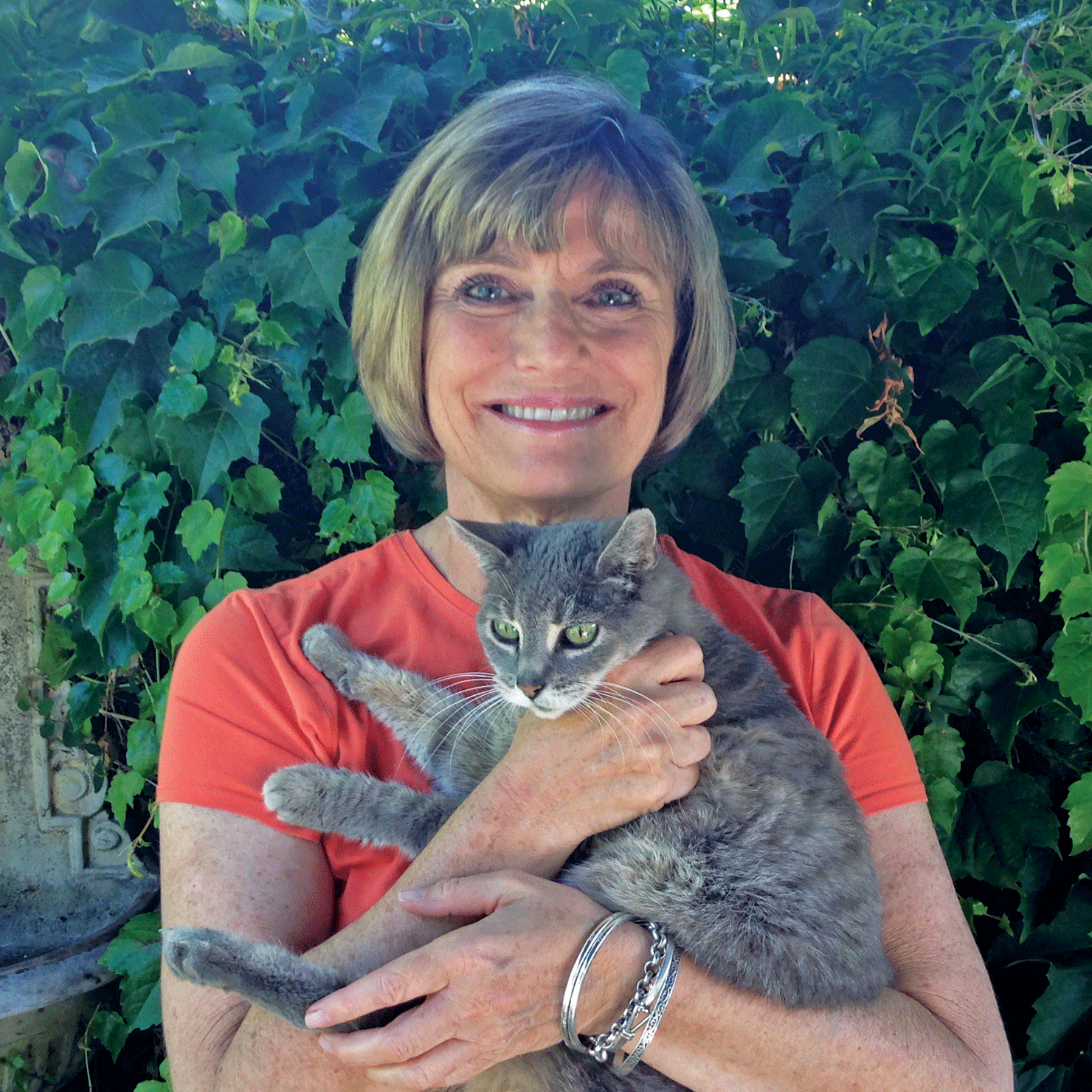 Lynn Martin Snowden |

writer
Lynn Martin Snowden has devoted her life to children and their creative endeavors. Teaching students of all ages, her career has spanned both coasts of the United States in a variety of disciplines. Currently, she is an educator in southern California where she lives with her son and twenty-year-old gray tabby, Sugar. Maezie's Pumpkin Patch is her first children's book.
Kyle Sydney Powell |

illustrator
Kyle Sydney Powell grew up surrounded by a family of artists and can always be found with a pencil or camera in her hand. She received her MFA in New York and has been a graphic artist, museum educator, and an art instructor for both children and adults. In her free time, Kyle can be found mountain biking, on moon hunts with her niece, or making anything out of cardboard and duct tape. She lives just blocks from the great pumpkin patch and her grandmother, Maezie.